We offer total waste management throughout Shropshire, Staffordshire & Cheshire
Fast, Reliable Skip & Waste Management
Our 6 Operational Divisions

Skip Hire
Quick, Simple and Competitively Priced

Commercial Waste
Complete Waste Management Services
Euro Bin Hire
Across Shropshire, Staffordshire & Cheshire

Building Merchants & Aggregates
Concrete, Ducting, Pipes and more…

Construction & Plant Hire
Available with and without operatives

Agricultural Contracting
Full Range of field & Harvest works completed
Welcome to A.R.Richards
Professional, reliable, family- run business established in 1980.
Professional, Reliable & Established Family-Run business.
We pride ourselves on delivering the best service possible to our customers. Having over 40 years experience.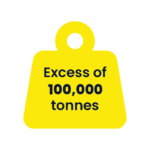 amount of waste we are on course to process through our MRF's in 2021.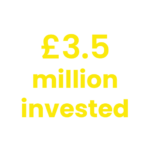 In new up-to-date vehicles & technologies across A .R Richards Divisions in 2020.
20 new members in the last 12 months to support the A. R. Richards Team
Total Waste Management & Environmental Services
Wood & Inert Waste
Hazardous Waste
General Waste
Metal
Farm Waste
Glass
Hard Plastics
Cardboard
Plasterboard
WEEE Waste
Booking a skip with A.R.Richards is easy
1
Click
BOOK A SKIP
Enter your postcode
2
Enter your
DELIVERY DATE
Followed by your SKIP SIZE
3
Complete the details
& PAY NOW
This is all now booked in!
What our customers are saying
Get in Touch
If you've got questions or ideas you would like to share, send a message. For anything more specific, please use one of the addresses listed below.
Contact the Team Today.
Please complete the quick form below and ensure you include your preferred contact method and the team will get in touch.